Join our rewards program & earn points to redeem for free products, exclusive discounts, birthday gifts, & more!
Already have an account? Login
collect points for HUGE savings (& free gifts!)
| | | | |
| --- | --- | --- | --- |
| | | | |
| | | | |
| EARLY ACCESS TO NEW PRODUCTS | | | |
| | | | |
| | | | |
| ACCESS TO SECRET PRODUCTS | | | |
| | | | |
| | | | |
| | | | |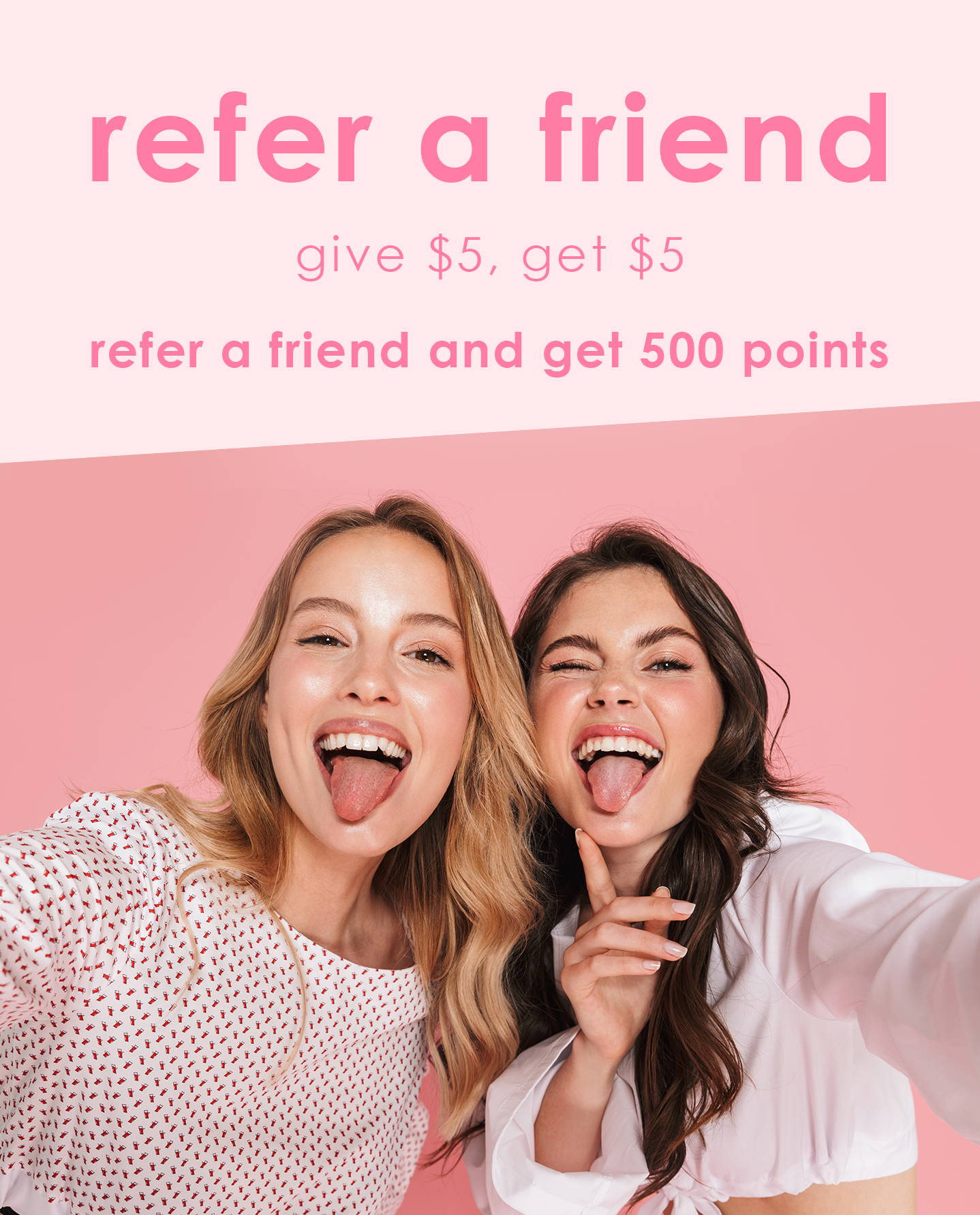 MUE Rewards is our free rewards program that gives you the opportunity to earn points on all product purchases, reviews, social media follows, shares, birthday gifts & so much more! You can then redeem these points for discounts and free products.
Does it cost money to join?
Nope! Our MUE Rewards Program is completely free to join!
Our program is open to ALL customers. All you have to do is create an account on our site.
You will earn points just by joining MUE Rewards. From there, you will earn more points by purchasing MakeUp Eraser products, following us on social, referring a friend, leaving product reviews & more! You'll also get a special surprise on your birthday!
Can I earn points on previous purchases?
You cannot earn points on previous purchases made before joining our Rewards Program or before the program's official launch date of March 9th, 2020.
Can I earn points when purchasing MakeUp Eraser products from another site or retail store?
No, you can only earn & redeem points from purchases made on makeuperaser.com.
What happens to my points when I return items?
All points earned will be automatically deducted from your account.
I can't login to my account. Can you help?
Try resetting your password by clicking "forgot password" on the MUE Rewards login page. We will send an email to the address on file prompting you to reset your password. If you still can't login, please contact us at sales@makeuperaser.com.
I completed an action that should have received points but I do not see them. What do I do?
It may take up to 24 hours for points to appear in your account. In order for points to automatically be credited to your account, you must like & follow us through the MUE Rewards page. Balance still incorrect? Please contact us at sales@makeuperaser.com and we'll sort it out!
Still have questions? Contact us at sales@makeuperaser.com